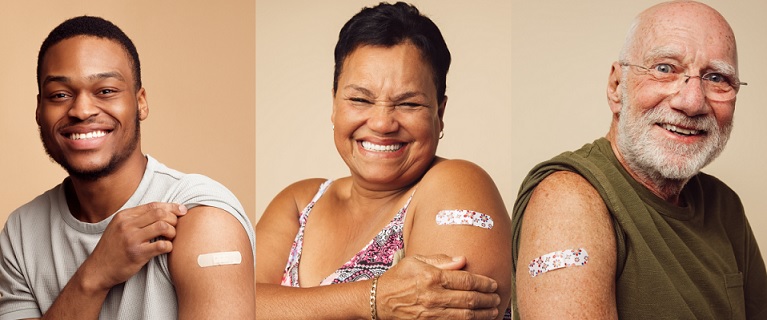 Your provider at Highland Woods Health recommends getting your shot this flu season to help protect you and your loved ones from getting sick with the flu. Getting your vaccine is quick, easy and covered by most insurances.
Ready to get the flu shot on your schedule?
 Call us at 281-292-1191 for an appointment. Walk-ins are also welcome!
Frequently Asked Questions
Why do I need to get a flu vaccine every year?
Flu viruses change, so the vaccine is updated to keep up with the viruses that may be most common during the upcoming flu season. Even if you got a flu vaccine last year, your immune protection from the vaccine goes down over time. Getting a flu shot every year is your best protection.
Do I need a flu vaccine if I already got a COVID-19 vaccine?
Yes, you do! A COVID-19 vaccine does NOT protect you from the flu. Many people at higher risk from COVID-19 are also at higher risk from flu.
Flu vaccination decreases your risk of getting flu and its potentially serious complications, which can result in hospitalization and even death.
Can I get the flu from the flu shot?
No, you cannot catch the flu from the flu vaccine. A flu shot may cause side effects that feel like the flu, but they are mild and short-lasting. These are signs that your immune system is working and building protection against the flu.
How does a flu vaccine protect me if I get sick with flu?
The flu vaccine decreases your risk of getting the flu. If you do end up getting the flu, the vaccine can help reduce how sick you feel and how long you feel sick.
The flu vaccine also decreases your risk of serious complications from the flu that can lead to hospitalization and even death.